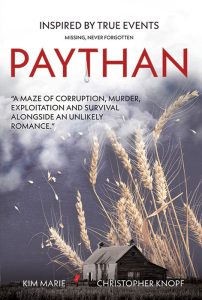 Novel based on true stories. The discovery of the body of Paythan Burke, a young Native American student found beaten to death in Mexico, opened an investigation undertaken by U.S. Marshal, Maka Mahpiya.
Paythan is a story based on actual events. This passionate drama unflinchingly confronts some of our most disturbing societal issues of child sex trafficking and MMIW. Its power clearly plumbed the depths of these authors' hearts and is now reaching out to you.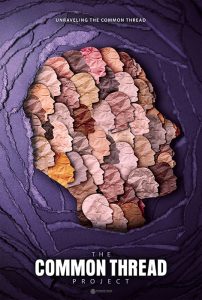 The Common Thread Project is an anthology series that illuminates the obscurity of a worldwide epidemic, which exposes the many layers of children who have been abused and trafficked. Uncovering increase in suicide, mental health issues and domestic abuse. This project covers the aftermath and prevention. The series delves into our country's mental health crisis, peeling back the layers of child abuse, human trafficking, domestic violence, suicide and more.
HUMAN TRAFFICKING/MMIW
Our work has no boundaries, we were created to tell stories and be a voice for the voiceless. We share these stories from the survivors and boots on the ground with the world.
CALL TO ACTION
Through PAYTHAN: Stories of Resilience, we invite viewers to join us in the fight against human trafficking and the crisis of missing and murdered indigenous women. By raising awareness, engaging in dialogue, and supporting organizations working on the front lines, we can collectively break the chains of exploitation and work towards a future where every individual, regardless of their background, can live in safety and dignity. Together, let's create a world where the stories of survival triumph over the darkness, and where the voices of the Native American community are heard, respected, and protected.
Hero's Wish with Veteran Ticket Foundation
Human Trafficking Statistics

Victims of forced labor. Today, there are more people in slavery than any other time in history.
Average age kids are trafficked is 12. However, ages can range from 6 months to 20 years old.
In 2005, Child Trafficking was a $34 billion dollar industry. Today, it's grown to over $150 billion.
Statistics From PTSD Docu-Series
are more likely to reach out to others struggling with mental illness
will adopt coping tools mentioned in the film
are more open about talking about mental illness after the film
Audience Demographics Breakdown
Gen Z (15-24)
Streaming Services

77%

77%

Cable TV

9%

9%

Network

6%

6%

Don't Know

2%

2%

Don't consume content on stream or cable

5%

5%
Gen X (40-54)
Streaming Services

66%

66%

Cable TV

21%

21%

Network

5%

5%

Don't Know

2%

2%

Don't consume content on stream or cable

6%

6%
Millennials (25-39)
Streaming Services

74%

74%

Cable TV

16%

16%

Network

5%

5%

Don't Know

2%

2%

Don't consume content on stream or cable

5%

5%
Baby Boomers (55+)
Streaming Services

40%

40%

Cable TV

38%

38%

Network

7%

7%

Don't Know

2%

2%

Don't consume content on stream or cable

13%

13%